The Payroll Net To Gross functionality allows a net pay to be specified for selected employees. The required net pay can be entered on the Payroll Employee Processing form. If the net pay is calculated and is found to be in excess of the entered net pay as a result of other pay items then no net pay adjustment will be calculated or added to the employee pay. The Net To Gross calculation will be performed as part of the main Payroll Calculation or from the Calculate option on the Payroll Processing and Payment & Deduction forms.
Key Features

Override Net Pay for specified employees.

Typical Users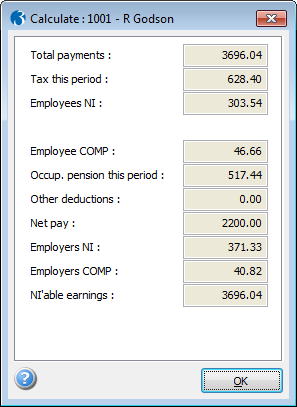 Customisable

Payroll Net To Gross can be customised to match user's additional requirements.

Dependencies

Payroll Net To Gross requires Pegasus Opera Payroll and Toolkit modules.