Deposit With Order for Pegasus Opera allows for a deposit receipt to be entered after posting an order. When the order is being invoiced, the balance outstanding can optionally be receipted also. This product integrates with Cash Book.
Key Features

Allows Deposits to be receipted with an Order/Invoice

Typical Users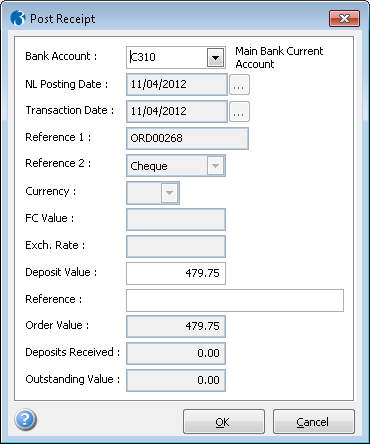 Customisable

Deposit With Order can be customised to match user's additional requirements.

Dependencies

Deposit With Order requires Pegasus Opera SOP/Invoicing and Toolkit modules.