Multi-User Allocations allows SOP Processing users to continue working whilst a batch of allocations is being processed. Users in SOP Processing are prevented from amending an order which is part of the batch allocation. The batch allocation user can drill down to the Stock Warehouse View with further options to view Stock Transactions, Sales Order Transactions, Purchase Order Transactions, Totals or Memo. An optional picking summary/detailed report can be produced after the batch allocation has been completed.
Key Features

SOP Processing users can continue to work
SOP Processing users are prevented from amending batch allocation orders
Data extracted by selection criteria
Drill down to Stock Warehouse View
Free Stock quantity displayed
Optional picking summary/detailed report
Can be customised to match unique SOP requirements (Quote on request).

Typical Users

Busy SOP Processing companies
Any company who uses SOP Allocations
Stock Controllers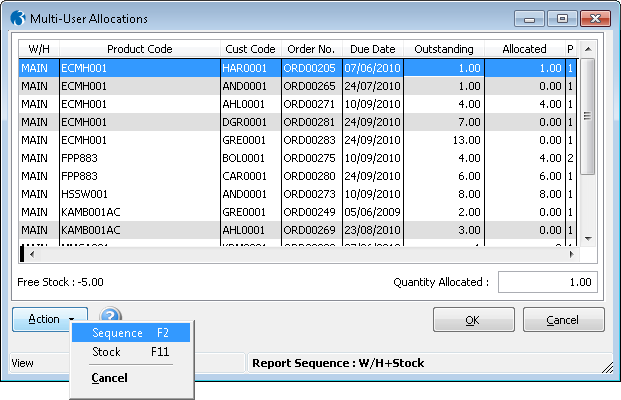 Customisable

Multi-User Allocations can be customised to match user's additional requirements.

Dependencies

Multi-User Allocations requires Pegasus Opera Sales, SOP and Toolkit modules.