This Product allows existing Sales Orders to be copied to either the same or different Sales account(s). A new item is available on the SOP, Processing Action menu, called Copy Order. This can also be accessed via the F4 function key.
The Sales Order can be copied to the same or different account(s) by using the F5 function key. There is also the ability to copy the Sales Order to all accounts by using the F6 function key.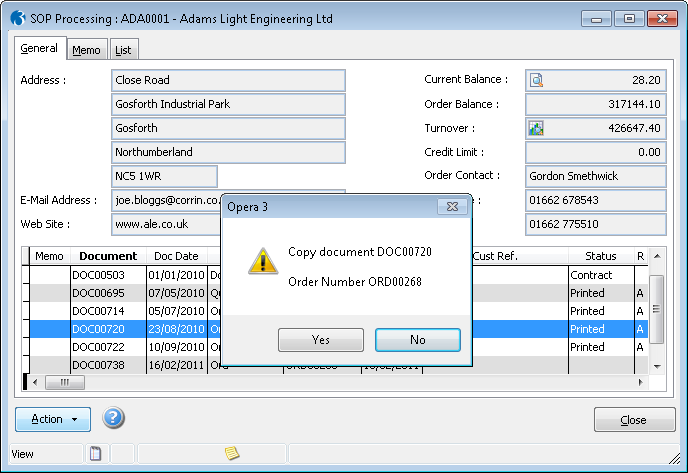 Customisable

SOP Copy Order can be customised to match user's additional requirements.