This Product is similar to SOP Copy Order, but works with Proformas instead of Sales Orders.
This Product allows Proformas to be copied to the same or different Sales account(s).
A new Action menu item is available in SOP, Processing called Copy Proforma. Once selected a browse window displays all Sales Accounts allowing the user to select which accounts the Proforma is to be copied to.
The required Sales Proforma can be copied to the same or different account(s) by using the F5 function key.
There is also the ability to copy the Sales Proforma to all accounts by using the F6 function key.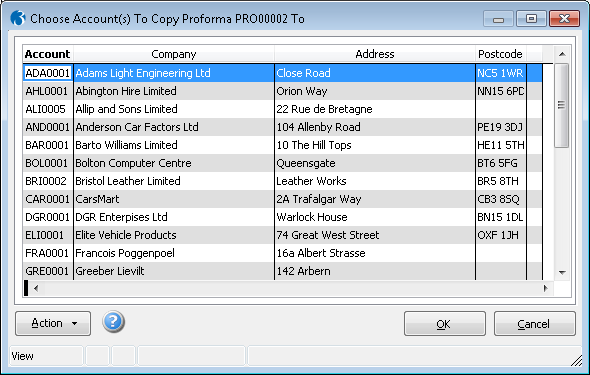 Customisable

SOP Copy Proforma can be customised to match user's additional requirements.