SOP Quantity Labels for Pegasus Opera provides the functionality to print shipping labels for each item with the ability to either override the quantity of labels or to print the outstanding quantity of labels. This product also provides functionality to allow the user to print shipping labels for a selected document within SOP/Invoicing Processing using a new F3 Print Labels action item.
Key Features

Print a shipping label for each item.
Override Quantity of Labels.
Print Outstanding Quantity of Labels.

Typical Users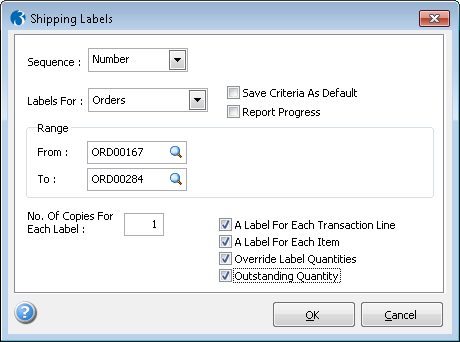 Customisable

SOP Quantity Labels can be customised to match user's additional requirements.

Dependencies

SOP Quantity Labels requires Pegasus Opera SOP/Invoicing and Toolkit modules.