This Product provides the facility to enter three extra references whilst processing in SOP/Invoicing. A new item on the Action menu allows the user to enter up to three extra references, each with up to 20 characters.
These references are then available for viewing in the SOP Header, via Sales Analysis and for reporting via the Reporter module.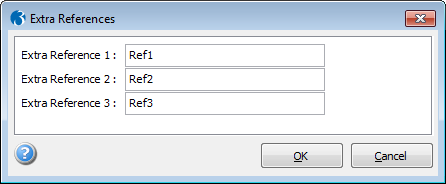 Customisable

Three Extra References can be customised to match user's additional requirements.

Dependencies

Three Extra References requires Pegasus Opera SOP or Invoicing module.