This Product allows the user to delete a warehouse in one simple process.
All references to the deleted warehouse will be removed unconditionally from the relevant files, apart from the Default Warehouse Codes which will be blanked.
Complete Orders will be deleted if any of the transaction warehouse code is the same as the warehouse to be deleted.
The in-stock and free-stock figures will not be recalculated and this should be carried out separately. Once Delete Warehouse has been run, an SOP Reorganise and POP Reorganise should be run to recalculate the Quantity SO figure and Quantity PO figure respectively.

Please Note: 'MAIN' warehouse cannot be deleted.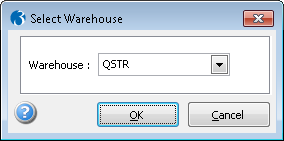 Customisable

Delete Warehouse can be customised to match user's additional requirements.