This product allows batches or parts of batches to be reserved against a Sales Order. When the stock is issued, the reserved batches are automatically selected.
When adding or amending a transaction on a Sales Order, after entering the Quantity for a Batch Traceable item, a new screen will be displayed which will allow the user to reserve batch numbers. The reserved batches will not be available for reserving or issue elsewhere.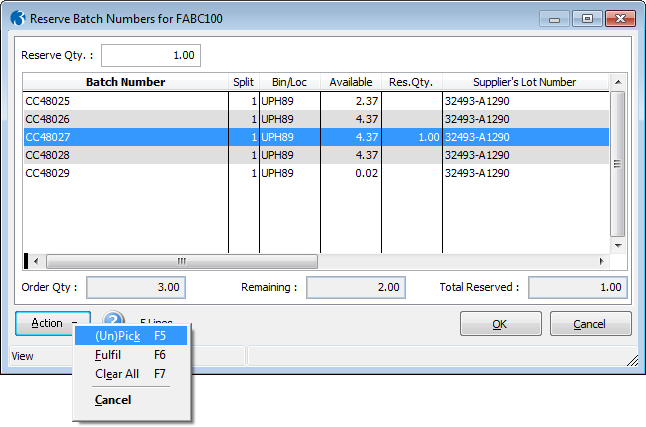 A sample Sales Order Acknowledgment design is supplied which will show the batch numbers reserved for a transaction.
The Reserve Batch Stock product is recognised by our Multi Stock Transfer and Advanced Stock Enquiry products. Please not that these products must be purchased separately.
NOTE: This product does not work in SOP Batch Processing.
Customisable

Reserve Batch Stock can be customised to match user's additional requirements.

Dependencies

Reserve Batch Stock requires Pegasus Opera Stock and Toolkit modules, and Stock Traceability feature..